3 months ago I was asked to do a video on my "everyday" makeup look.

I'm sorry it took me this long to get around to it...
I don't actually wear makeup every day, but this is pretty much my go-to/ simple makeup.
Step 1 is BB creme. Right now I'm using the Etude House Precious Minerals cushion and
3w Clinic collagen cusion.
Step 2 is powder. I use the
3w clinic pearl setting power
, because it's glittey!
Step 3 is Red Stuff...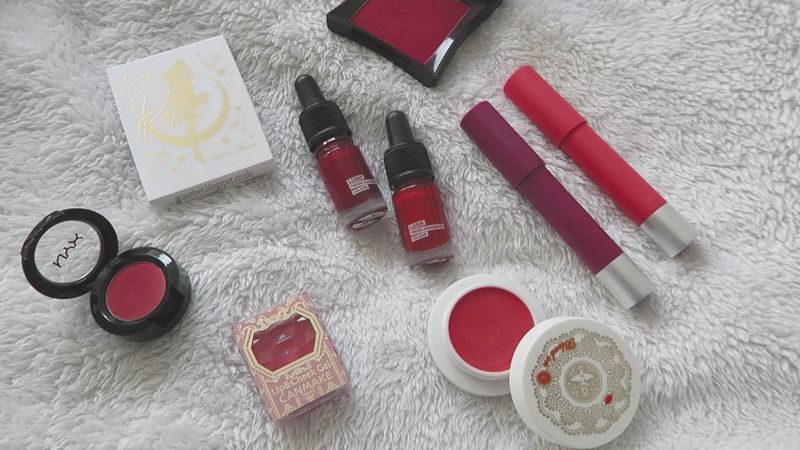 This is the most improtant step. Over the years I've amassed a lot of red makeup, and used a lot of different types, textures and shades of red. These are the ones I have on-hand at the moment.

Today I used the Lush pigment picutred in the centre.
Basically, what I do with these is put a little bit on my fingertips, dab it in the centre of my lips and on my cheeks, then rub the rest around my eyes.
And blend it out like crazy because a little goes a long way.

The last step is mascara. Plain black mascara on the eylashes and a little bit in my brows just to keep them in line.

And that is it.
Sometimes I only do the red stuff and call it a day!