Kunohe Pumpkin Festival!
For the last week, the streets of Toda (the south district of Kunohe, where I live) have been lined with various displays of pumpkins in anticipation of the Pumpkin Festival.
Here are some of my favourites;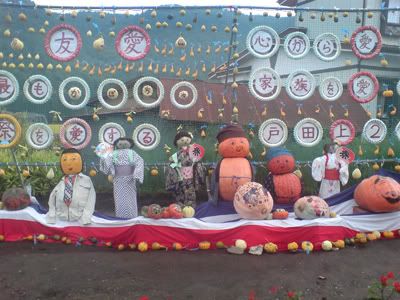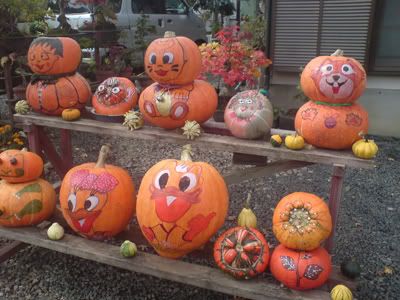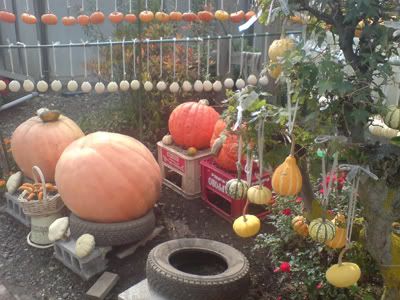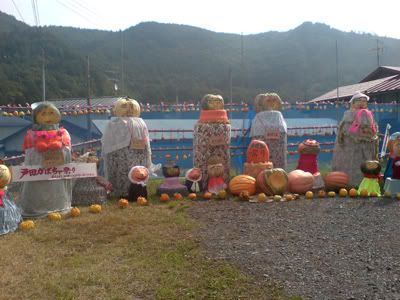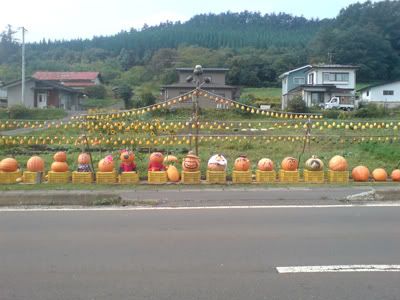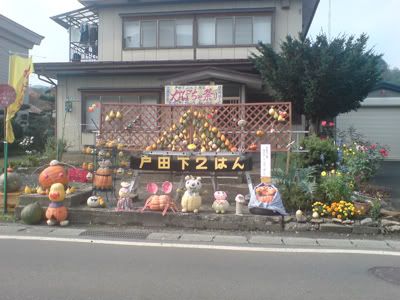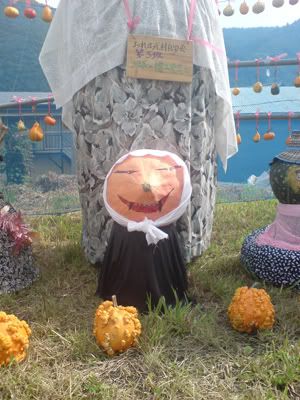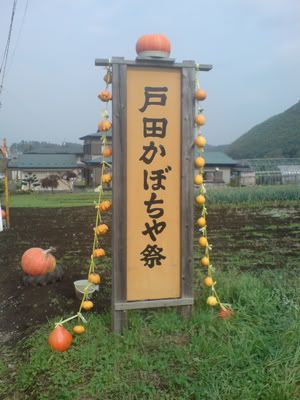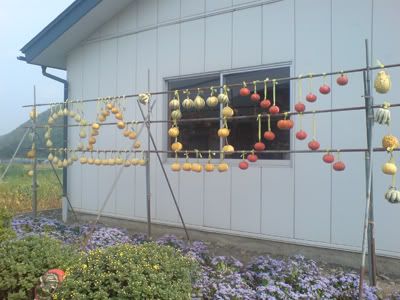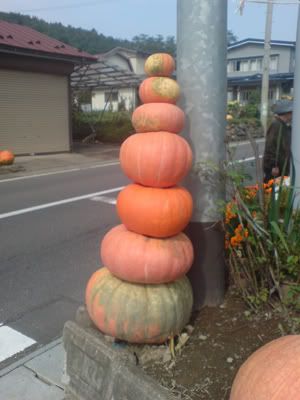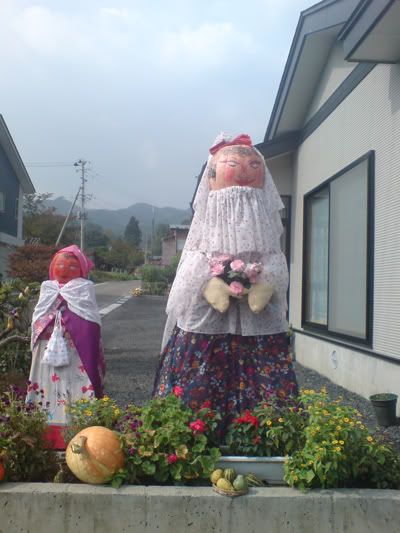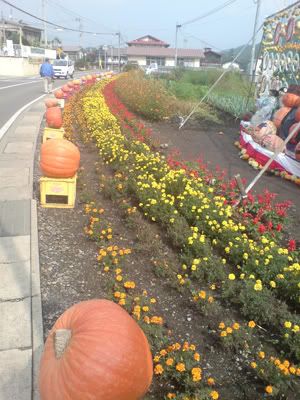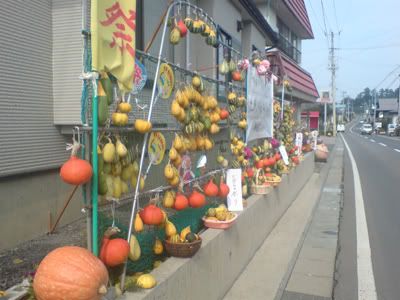 See them lining the road? amazing.
yesterday, lots of people got together to help prepare for the festival that was to be held this morning. But there weren't enough pumpkins for the festival! So, Fumiko-san, hareyama-san and I set off on a walk up the road to knock on doors and ask people for pumpkins we could take for the festival.
Soon, grahame, sakanoue and okadaira-san all came by and joined us. We had a team of Pumpkin Snatchers assembled, and the kindly villagers donated us enough pumpkins: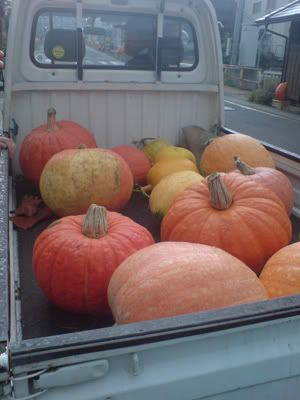 Then, or task was to hollow them out to be turned into Jack O Lanterns at the festival.
This morning, the festival started at 9.30, so our group from the english club got together at 8.30am to set up our stall at the festival!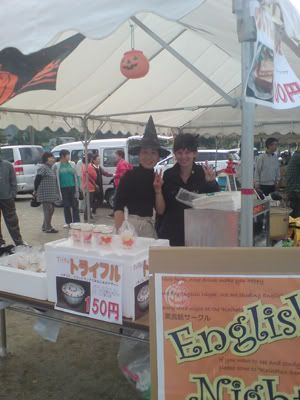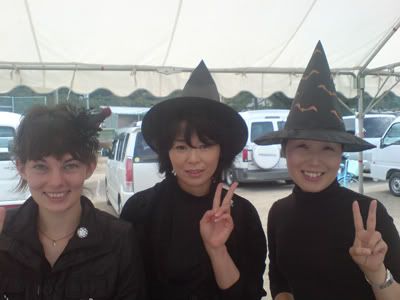 ..."When shall we three meet again
In thunder, lightning, or in rain?"
"and would you like some pumpkin soup?"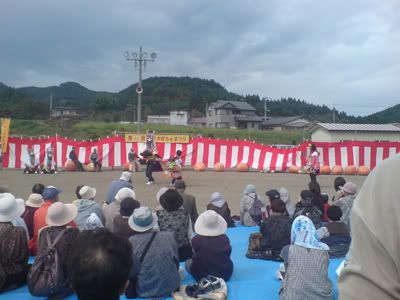 It's not a festival without tradtional dances! see the line of pumpkins in the background? They were being measured for the heavyest pumpkin competition.
Within an hour, we were sold out of trifle and sandwiches.
Within two hours, we were sold out of soup too!
What a successful morning :)