This weekend I made the epic jouney to Tokyo to see Andrew, who was visiting japan. I very nearly didn't go, because the walk to the bus the bus to the train and the train to tokyo seemed like a very stressful journey for a two-night stay in tokyo. My better judgement decided that it was worth it! And it absolutely was.
On Sunday we went to Akihabara in the morning, and Harajuku in the afternoon. We met outside Gamers in Akiba, mostly becuase it's easy to spot. It's so easy to spend all day shopping! And I must say, I picked some fantastical things for a lot less money that I'd expected. Yatta! I felt quite star-struck by all the familiar names and brands in harajuku, I could have spent all week shopping if I could have (and all my money! haha).
We ate fast food with melon soda for pretty much every meal, it was delicious.
On monday morning we went to Ikebukuro for more shopping and PURIKURA. The purikura place was women-only or men-only-if-accompanied-buy-a-woman. So we had to stick together. This particular purikura place had costumes you could borrow for free, just to wear while you take the photos. Who could resist such madness?!
I was there for two nights and stayed in a capsule hotel, I've read about capsule hotels before and sort of had an idea of what to expect which I'm glad of! It was a fun experience.
..yeah! Keep out, man. :p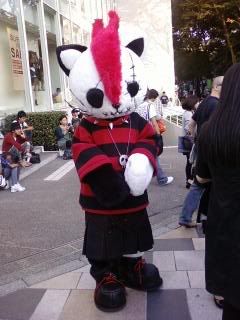 HANGRY outside LaForet in harajuku.
And my train back home was rather special...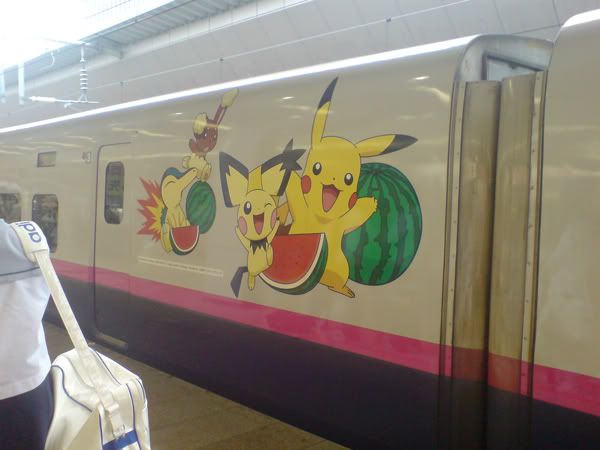 Special Pokemon Shinkansen! Awesome.