Obon's epic festival that consumed Kunohe for three days is finally over. I am sad, because it was the most wonderful experience. And I am glad, because any more of that and I would fade away and turn into very sleepy dust.
Day 1;
The parade!
There goes tengu.. on his way to the starting point of the parade.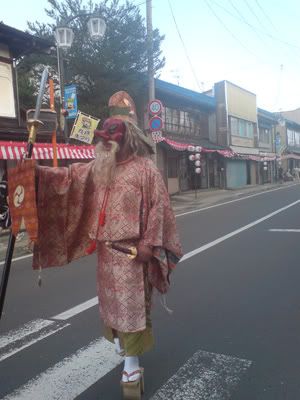 here they come...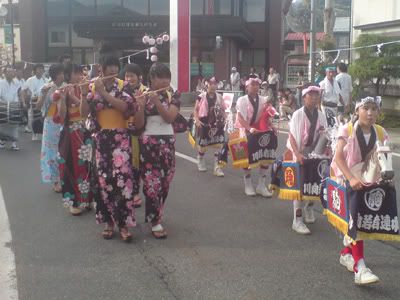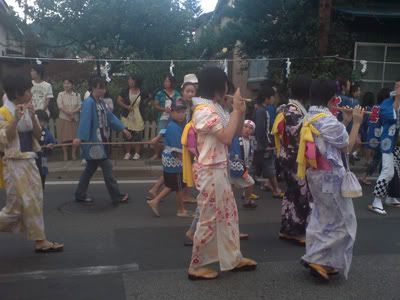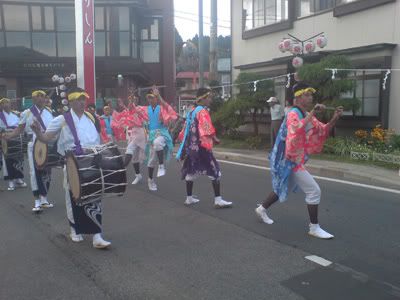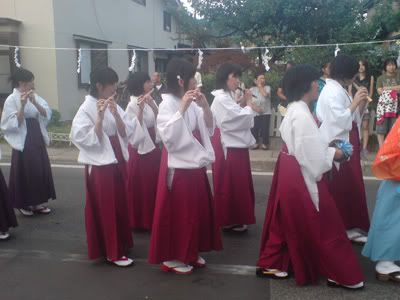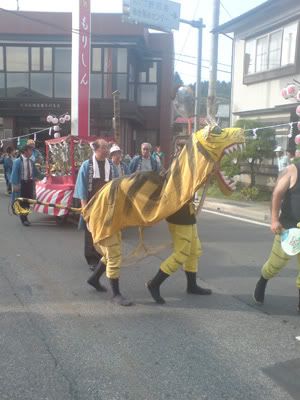 (masaki's friend, Yachi is in that tiger costume!)
led by a dancing fox..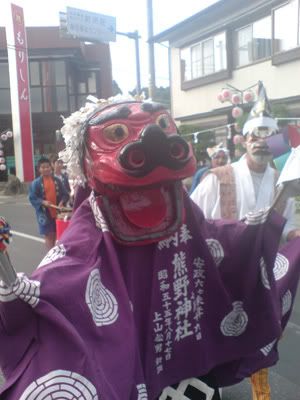 agh! He saw me..
and there they go...
Next, the floats!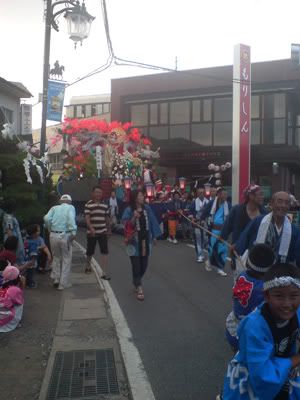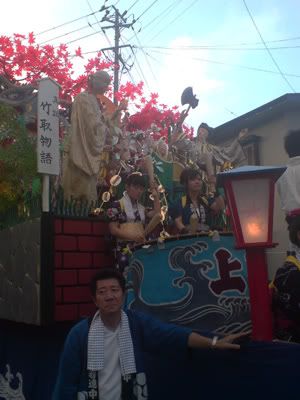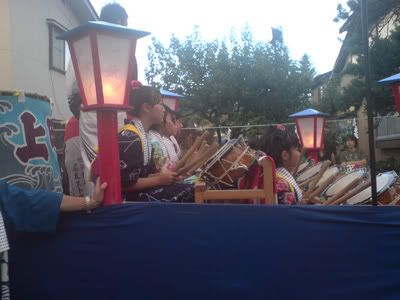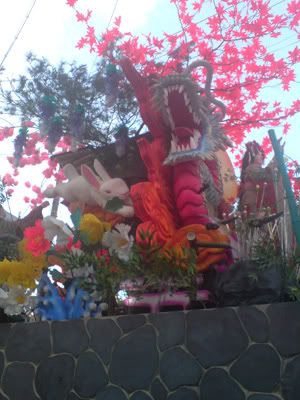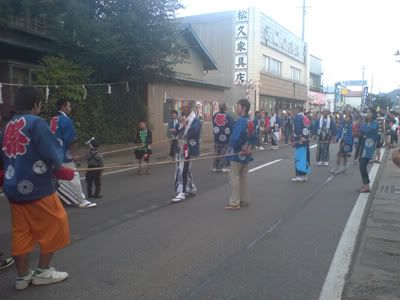 everybody, PULL!
ganbatte...
After this, there was slushie-ice, yakisoba, and fireworks! Really, beautiful fireworks.
Day 2;
Possibly one of the best things I have ever done, I did yesterday. Last week at the kimono class, I was pretty sure I was told to be at the town hall at 5pm. I wasn't sure why, but then people kept asking me if I was going to dance. So I thought, that must be where the dance starts off! Sure, festival dancing I can do.
Oh no, it was so much better than that.
The kimono club were there, and were getting into Yukata. And sensei had very kindly brought a spare, for me! I got to wear this beautiful yukata, and thenw e were going to dance. I was breifly given a run down of the dance steps... it was far more complicated than the festival dance we did on friday.
And we were starting from the other side of town, so Yabichi-san and I went ahead to the starting place, to meet the other dancers and make it known that our group was here.
When you walk down the centre of the main road of a small town on a festival day ina yukata, everybody looks. And all the old folks know each other, so every house we passed and everyone we met we had to stop and bow and promise to do out best! It was really, really wonderful.
The starting place was packed. This was a bigger dance than the festival dance I saw on friday. In fact, this was another parade.
And we danced, more than a hundred of us, in threes, down the main road of Kunohe for almost an hour.
And it was magical.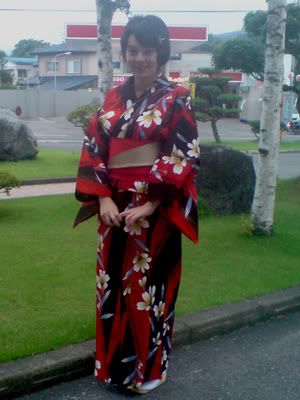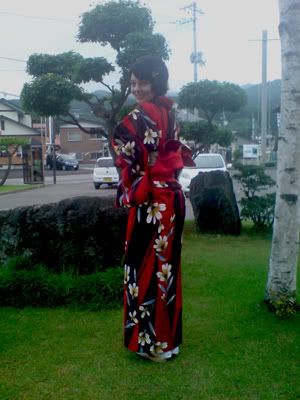 Just before setting off for the starting point, Sakanoue-san took these photos for me.
Day 3;
This evening, it was raining. But the parade has to go back up the town, in the oposite direction from the first day! And this time, I was helping out.
Masaki loaned me a matsuri jacket, and we went to pull the floats along the road! It was hard work, and its a hot day. But it was so worth it for this experience!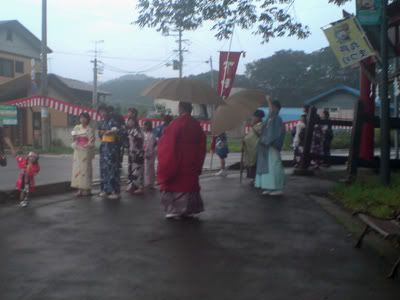 waiting in the rain..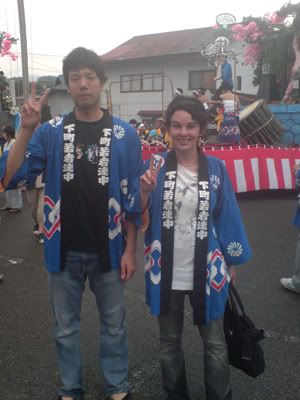 Masaki and I, after pulling the floats.
Sakanoue-san in his traditional clothes! he pulled a pose too late, so this photo will have to do :p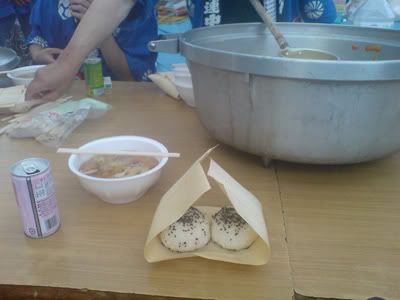 And a delicious dinner for the workers. I ate this.. and a second plate of soup. Then we went to Masaki's cousin's food stand for yakitori... then I had a chocolate-coated bannana and a slushie.
masaki called me a monster XD for eating so much.
But then said "it's okay, I'm a monster too!" and got even more food. I'm not as hardcore a monster as masaki.
And now I'm at home again, and it's all over.
I want to rememebr this forever!