yesterday was a hot, hot sunny day, and I was working an afternoon shift. There are no busses between 10am and 2.30 pm, for reasons I don't care to look into, so I decided to walk!
I took my umbrella for use a parasol, a very japanese thing to do, I know! But I honestly might have fainted if not for my umbrella. I left with 40 mins to spare so I could take my time, and I wandered slowly around Kunohe roughly in the direction of the swimming pool.
There was a slight breeze every so often, and I had my umbrellasol, and Kunohe really is just beautful. There's mountains and trees and farms and gardens.. and not much else!
Some gardens in kunohe are more interesting that others though, some people get artistic with their gardening! Here we have trees shaped like birds;
This garden is about 5 minutes away from me. I see it pretty much every day.
And next is the Panda Tree! This one is a little more out of my way, but I had time anhave been meaning to take a photo of it for ages;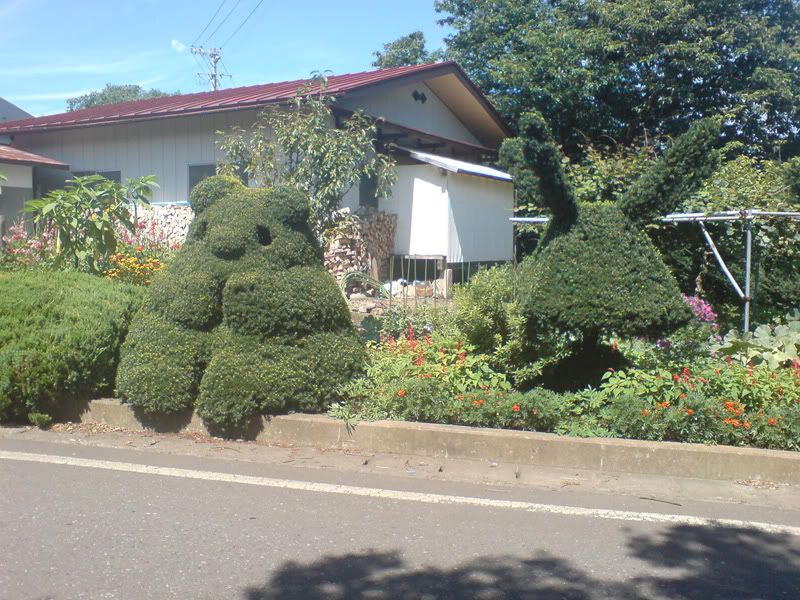 I love panda tree!
Soon, I had to head towards work for real, and on the way I stopped a vending machine for Something Mysterious and New;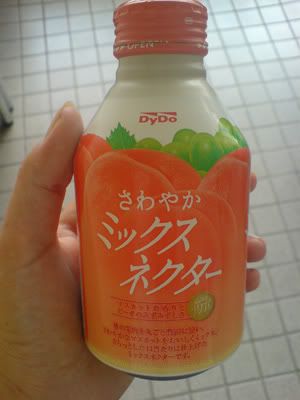 "Mikkusu Nekuta-" or Mixed nectar.. is peach juice! and it was delicious.