On sunday morning we got up early, our hostel was in Asakusa right next to the shrine;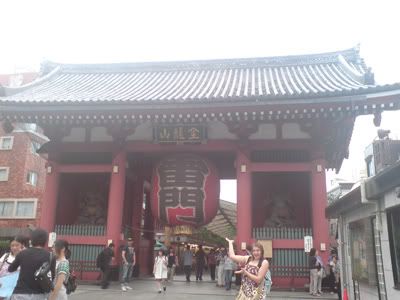 There's Dana modeling the shrine! :p
we got our group together and headed out to odaiba for the day to see all the things there is to see on Odaiba;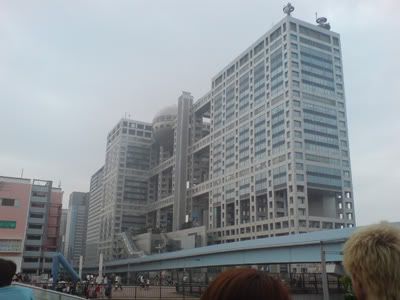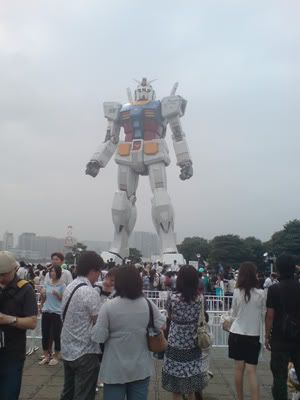 Gundam-san with his eyes lit up! He made a little speech shortly after this...
and this is for all my fellow Pokemon-ites ;D It made me giggle out loud..
And here, the impressive fountain INSIDE the venus fort shopping centre.. yeah. The whole building was done up inside to look like a beautiful outdoor shopping street.
Oh, and there were Purikura machines in here :)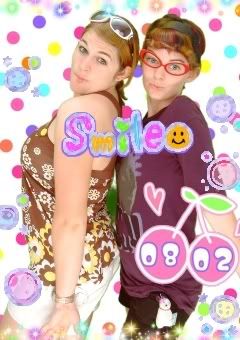 PURIKURAAAA
~~Next, bonus photos :p ~~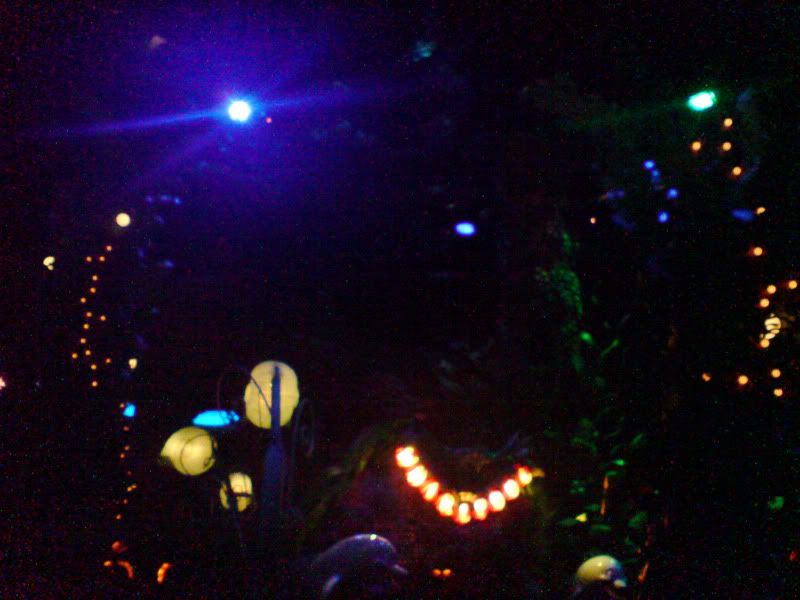 This one is from Disney, I'm not sure why I decided not to post it yesterday. There was no Alice area in disney Sea but this sue looks like the cheshire cat made his appearance anyway! I <3 you Cheshire Cat!
And here's the bear I bought;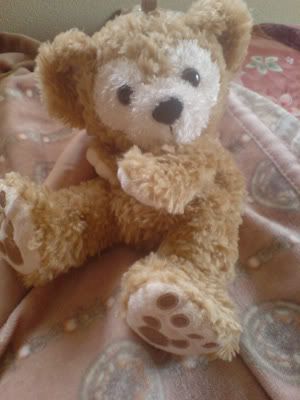 So.. cuute. I've been calling him "B", short for "bear".. some of you may notice this nickname is similar to "B" short for "bryan".. I like this nickname. And B-short-for-bear takes up less bed space ;) (but isn't as good at hugs..).
I also had a photo of a drink i tried today,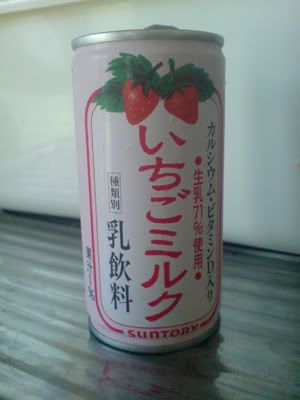 "strawberry milk" mmm! Sounds good, right? Oh no.. no no no. It was strawberry milk, yes, but there was milk flavoured CHUNKS in it too. Blergh.